Growing up and fishing my whole life in Gold Beach, I have been surrounded and greatly influenced by the skilled fishermen in my life. I absorbed lessons that taught me many skills and gave me knowledge of the rivers by immersing myself in hours spent on the water and absorbing what accomplished guides have shared with me. I spent many summers fishing and guiding in Alaska, too.
I love the outdoors and find great joy in sharing my passion with other people.
If you have any questions, I'd be pleased to answer them – email (tyson@fishgoldbeach.com) or call me (541-698-8338).
I look forward to guiding you into your next fish!!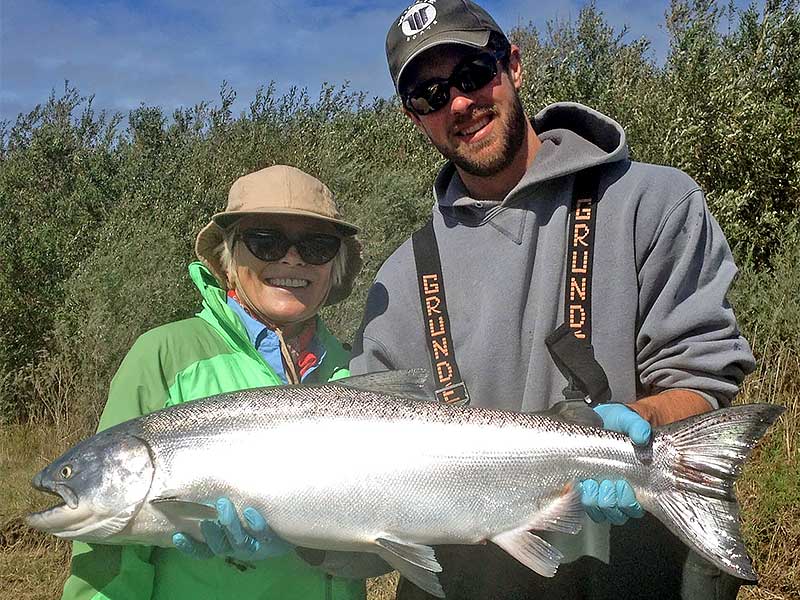 Why Fish with Tyson?
Thank you, Tyson for such a great time on the Rogue River
We have been fishing trout/bass for years in Oregon and now we might have a little more confidence in trying for the Salmon. I know we will be coming back to you next August not only to fish but also to visit as you are such a great guide and host on your boat. Great conversations and you are such a genuine honest person. 
~Carie L
Tyson Crumley is a Class Act
It is all too obvious that Tyson is at the top of his trade starting with his equipment and knowledge of every bend and salmon hole on the river. He proved this with the harvest of my 32 lb salmon. I have already booked another trip during September.
~Jack N, Redding, California.
Tyson was amazing!
He grew up here, works here, knows HERE. I don't like salmon anytime my husband orders it. THIS salmon was amazing!!! Tyson filleted our fish and was a pleasure to be with on a boat for an extended amount of time. I recommend Tyson and hope to trip with him again.
~Martha E (excerpt from Facebook)