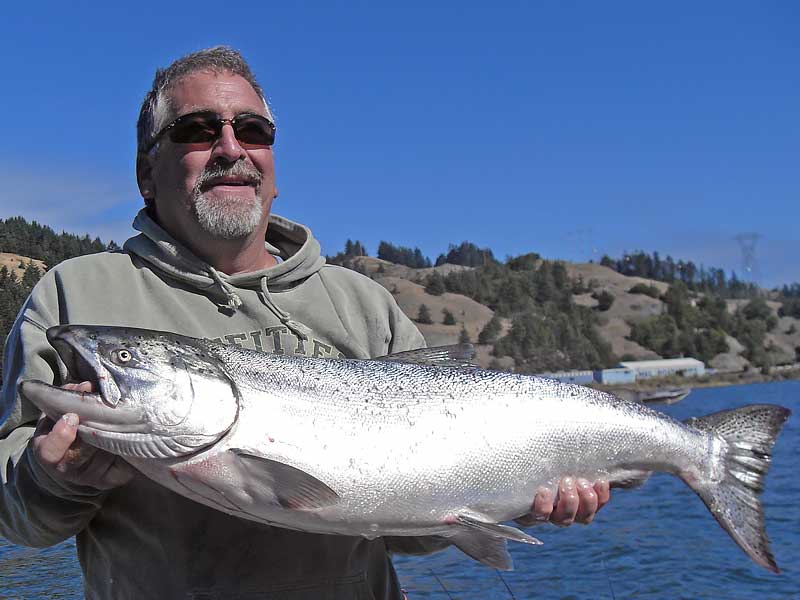 What To Expect While Fishing on the Famous Rogue River
There are so many possibilities here with a Rogue River Fishing Guide that you'll enjoy your favorite sport and gain a greater appreciation for the surrounding area. Steelhead and Salmon fishing is amazing, but don't forget to enjoy the many pleasures of the pristine Oregon Rivers.
Beautiful vistas, fresh air, tangy salt breezes, glimpses of wildlife, and the peace and serenity of Rogue River fishing heighten the anticipation of your big catch!
There are fewer things more exciting than reeling in the big one – and when you fish on the Rogue River there are world-class salmon and steelhead just waiting for you to throw in your line!
Fishing with a Rogue River Fishing Guide is probably the best way to make sure you catch the big ones. With our competitive guide rates, you'll be glad you let the pros point you in the right direction.
With Tyson's expertise as a Rogue River fishing guide and his local area knowledge, you'll have a fantastic time fishing and be entertained.
Rogue River Fishing Location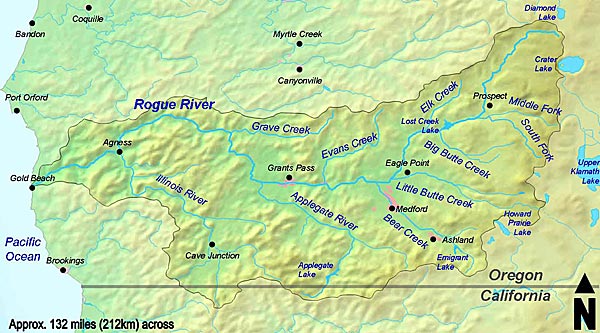 The Famous Rogue River fishing legends, lore & truths are largely due to the quality of the waters – incredibly clear and clean – that flow from the Crater Lake area to the Pacific Ocean. Pristine waters make for great Rogue River fishing. Don't miss out on your chance to write your own legend! Call us today to book your fishing trip – 541-698-8338.
Why call Tyson Crumley your next Rogue River Fishing Guide?
Rogue River fishing with an experienced guide is exciting!
As an experienced fishing guide, Tyson has a history of finding HUGE salmon yearly!
Tyson will show you a spectacular part of the Oregon coast
Your Rogue River Fishing Guide, Tyson will help create one of your favorite memories…
Call Tyson today to book him as your next fishing guide! 541-698-8338