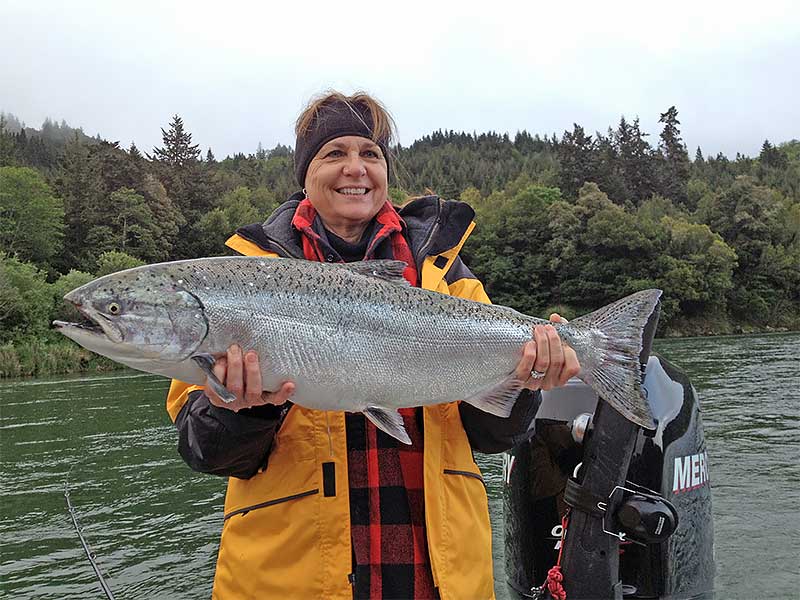 The Salmon run on the Coos River is very strong from late August to early October. The Coos River is known for having very aggressive Salmon that bite well, and catch rates are usually high. The river has one of the largest hatchery programs in the state, with over two million Chinook Salmon smolts released annually by ODFW.
I would love to guide you on the Coos River in my 24-foot open sled. I provide all of the bait and tackle. We will use flashers and cut plug herring to troll the Coos River.
You will want to return yearly to repeat your Coos River fishing experience.